Every band has their own version of a break-up song- whether it solemnly tells a story of heartbreak, seeks revenge, or simply says "fuck you." Chameleonize, the 5-piece "soul-prog" group from New York City, decided to tell their own story with their latest single, "Spoiler."
Staying true to the Chameleonize style, the song combines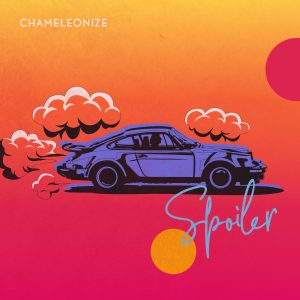 elements of different styles and soulful lyrics. The band really enjoys playing this live, as it leaves the audience excited and surprised.
The main idea for "Spoiler" was written spontaneously on a laptop in a college apartment in Oneonta NY, where the group first met and returned a few years later for a "welcome back" show. The dense harmonies and movement of the chorus set the outline for the rest of the song. After being shelved for a little while, it was easily completed. The song is about moving on from a toxic relationship and realizing that person couldn't accept the passion you were willing to give.
This will be the band's final single before the release of their debut EP, coming out later in this year. "Spoiler" is now available everywhere for streaming. Be sure to follow them on Spotify to keep up with future releases.
Listen to "Spoiler" by Chameleonize here!
"60, 122, my heart beats too fast for you."