BIOGRAPHY
Chameleonize (verb) means "to change into various colors." NYC based- Soul-Prog group, Chameleonize, accomplishes this in human form. Combining complex jazz progressions with rich, attractive pop melodies, the group slides seamlessly between genres to create something truly unique.
The original members met in 2015 while they were attending college together in Oneonta, New York. Mo Lamastro (guitarist) had a vision to start a band and rallied the troops. It was the first time everyone had played together. They started jamming together, writing songs in basements, and learning tunes by the likes of Snarky Puppy, Frank Zappa, Amy Winehouse, and Hiatus Kaiyote, while embracing each other's individual styles. Inspired by a small but active music scene in the town, it was easy to dream big when the biggest venue held 150 people at capacity. Many college bands break up after graduation, as members return home to their families or move across the country for new jobs and opportunities. However, Chameleonize withstood the test, now playing venues with 5x the capacity. After being seperated between different parts of New York and Connecticut and still managing rehearsals, writing sessions, and shows, the band is now steadily based in the New York City area, practicing weekly at a small space in Brooklyn.
In 2018, they released their first single as Chameleonize, entitled "Sweep," which put them on the map. They caught the attention of Jesse Hermann, who has managed bands such as Space Carnival and Maeve and wanted to join the Chameleonize team as their new manager. This collaboration opened up exciting new doors for the band, as they began playing larger shows such as Mazzstock Music Festival, Sterling Stage, and Luminocity Festival, along with renowned New York City venues including Brooklyn Bowl, The Cutting Room, and Knitting Factory.
2019 was a big year for Chameleonize, as Jake Navarro joined as the band's new drummer and they released a number of singles including "Velcro Shoes" and "Day Job," which have earned the band over 100,000 streams on Spotify and notable press from NYS Music News, Odd Nugget Magazine, and LeFutureWave Magazine.
Current members include Gabi Feliciano on vocals and alto saxophone, Mo LaMastro on guitar, Brian Gipson on guitar, Mikey Rotunno on bass, and Jake Navarro on drums. At a Chameleonize show, you'll experience their red-headed singer/saxophonist delivering powerful and soulful lyrics, a bassist jumping as high as the ceiling, two headbanging guitarrists, and drum grooves that demand the attention of the whole crowd from front to back. In 2020, they will release their debut EP and hope to appeal to a greater audience with new music. 
"I am a big fan of the soulfoul vocals which will enchant you."
"Jazz Magic with a Kick."
"A beautiful musical parenthesis concocted by the New York group to discover without delay."
Management/Booking: 
Jesse Hermann
jesse.robert.hermann@gmail.com
General Inquiries:
chameleonizemusic@gmail.com
Day Of Show Contact:
Gabi Feliciano
(516) 592-9249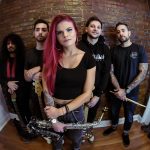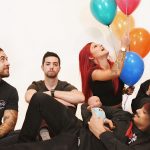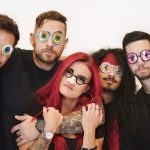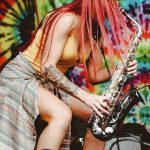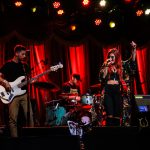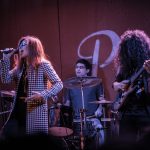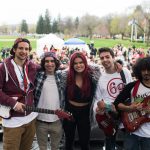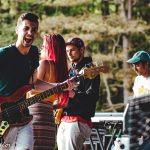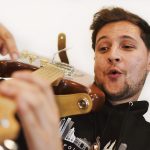 "They play some incredible progressive acid-hip-hop- jazz-funk-fusion, each with their own styles."
"Lush vocals over chocolatey thick harmonies with a saxophone cooler than a penguin sippin' a slushie... sheesh, can you go wrong?"
"Jazz magic with a kick" - Odd Nugget
"I am a big fan of the soulfoul vocals which will enchant you." - Le Future Wave